Your weekly digest of news in the world of Design, Upholstery, Furniture and Interior Design, brought to you by Global Upholstery Solutions.
popschema is the new concept designed by blackswan for Interior Designers that resets the design standard for headboards.
There are a range of poppanels so that you can create any configuration you like. There is an almost infinite variety of configurations by varying sizes, shapes and colours. See some examples here. We don't put limitations on your imagination!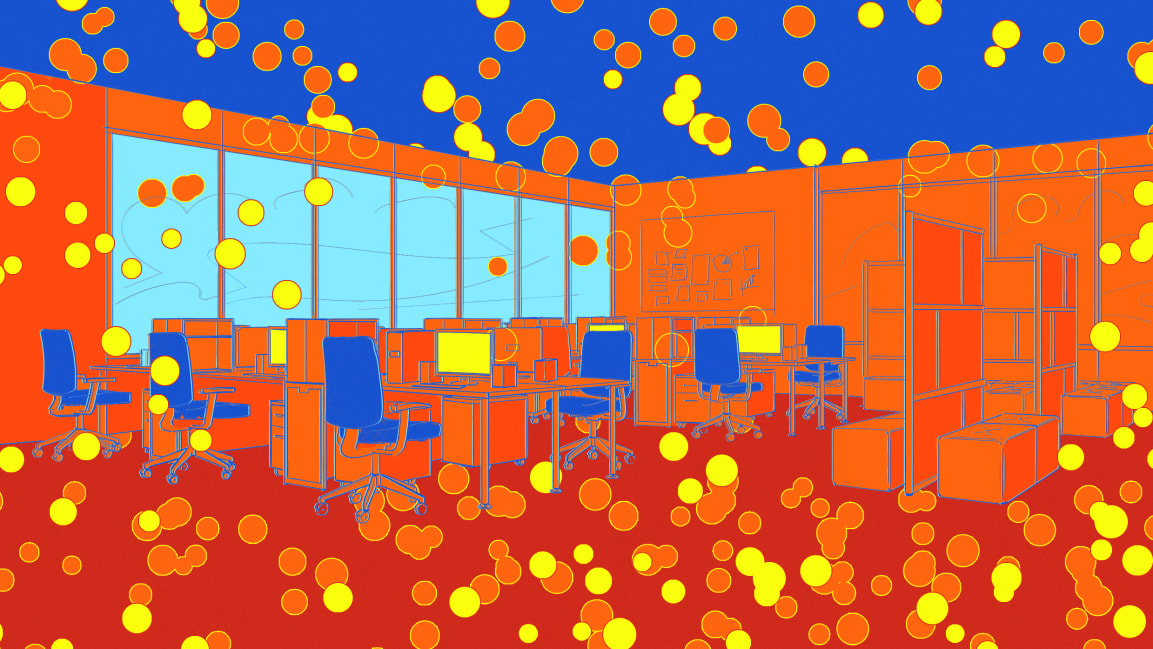 The open office has taken over modern business. While controversial, these large, open spaces—punctuated by conference rooms and phone booths—are the design of the day, and their proponents claim they increase collaboration. But open offices are also a communal petri dish. In the age of COVID-19, they're the antithesis of social distancing.
On an October afternoon, our six-person jury — Tom Delavan, the design and interiors director of T Magazine; Gabriel Hendifar, the creative director of the Manhattan-based lighting and design studio Apparatus; the architect Toshiko Mori; the architect and designer Daniel Romualdez; the veteran design journalist Suzanne Slesin; and the interiors photographer Simon Watson — assembled in a featureless conference room at The New York Times to discuss the most influential rooms of all time.
The coronavirus crisis means we're spending more time indoors than ever before, so Dezeen's Natasha Levy has selected 10 films with stand-out interiors that can offer some escape from your own four walls.
Innovation doesn't occur in a vacuum. Doers and thinkers from Shakespeare to Jobs, liberally "stole" inspiration from the doers and thinkers who came before. Here's how to do it right.
***
"If I have seen further," Isaac Newton wrote in a 1675 letter to fellow scientist Robert Hooke, "it is by standing on the shoulders of giants."
It can be easy to look at great geniuses like Newton and imagine that their ideas and work came solely out of their minds, that they spun it from their own thoughts—that they were true originals. But that is rarely the case.
Innovative ideas have to come from somewhere. No matter how unique or unprecedented a work seems, dig a little deeper and you will always find that the creator stood on someone else's shoulders. They mastered the best of what other people had already figured out, then made that expertise their own. With each iteration, they could see a little further, and they were content in the knowledge that future generations would, in turn, stand on their shoulders.
Standing on the shoulders of giants is a necessary part of creativity, innovation, and development. It doesn't make what you do less valuable. Embrace it.
Office Booth Reconstructed.
Presented by design agency blackswan, the Cadus is a new concept for the office environment, which creates a statement to your customers and employees.The pseudo-industrial design with rough hewn wood, exposed ply and visible fixings are complemented by beautiful leather upholstery with contrast stitch details. The product is treated with hard wax-oil to create a used appearance to blend in – or clash – with your existing office space.This aesthetic shape displays your credentials as a design-led, premium business that is not afraid to stand out.
Cross Chair Tube is a minimalist chair designed by London-based studio PearsonLloyd for Takt, that shares a visual language and assembly method to its predecessor. While the original Cross Chair features a solid oak frame, the Cross Chair Tube incorporates a recycled tubular steel frame.
There have been countless material innovations over the past decade, with big brands, independent design studios, graduates and students all getting in on the act. The desire to create new, never-seen-before materials has gone hand in hand with the burgeoning of both industry-focused material libraries and universally available social media platforms, which offer the opportunity to showcase and discover such materials. What's more, the appetite to reuse waste materials and products inline with the post-war "mend and make do" attitude, has rapidly expanded towards a shared desire for circular-economies. In a bid to curb climate damage and create a more sustainable and cleaner relationship with our planet, many designers strive to create material alternatives that are desirable for their functionality and eco-credentials.
Netflix has made all eight episodes of its documentary series Abstract: The Art of Design, which features set designer Es Devlin, architect Bjarke Ingels and interior designer Ilse Crawford, available to watch for free during coronavirus lockdown.
Streaming company Netflix has made season one of its design series available on Youtube as part of an initiative to make its documentaries free to watch during the coronavirus lockdown.
The One Club's annual in-person Creative Week in New York has transformed into Creative Month 2020, with more than 60 sessions with creative leaders from around the world streaming free of charge May 4-29.
Sessions will feature a wide range of original creative inspiration and professional development content specifically developed for a global online audience.
"In light of how the pandemic has hurt the industry, we've doubled down on upholding our nonprofit mission to support the creative community," said Kevin Swanepoel, CEO, The One Club. "We worked with our Board of Directors to reimagine and expand Creative Week and the awards into multiple weeks of inspirational programming that stream free of charge worldwide. This year more than ever, it's critical that we provide the platform to inspire the creative community and give recognition to those who have done the best work in the world."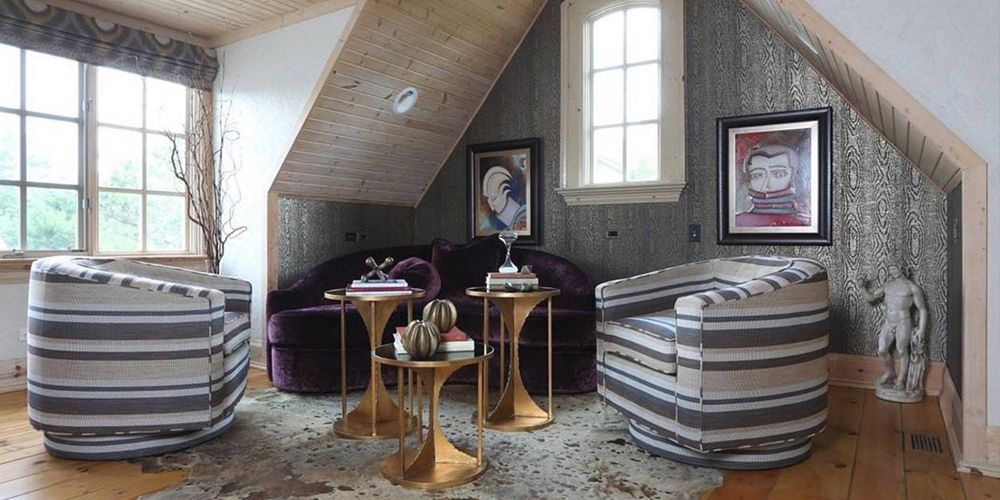 Pajama lounges are having a serious moment and they're the dreamiest home trend of all time — there, we said it. If you haven't heard of a space like this before, it's essentially an upstairs living room that's very private and the perfect place to gather as a family after rolling out of bed in your (you guessed it) pajamas.
This concept is part of a growing trend of living spaces moving upstairs, where it's more secluded. "They're designed to be a place where the family can gather and hang out away from the high-traffic areas of the home," Paul Fischman, principal designer at Choeff Levy Fischman in Miami, told Realtor.com. Still can't picture what we're talking about? This Massachusetts room, designed by Frank Roop, is one strikingly gorgeous example of a pajama lounge.
I am a huge foodie, and I have noticed this in both cuisine and design that the French love taking what you know, flipping it on its head, and giving you a crazier yet better version while you just sit there wondering "How do they do this every time?!". The latest product to fall in this category is the 'Chaise Renversée' – a desk that can also transform into a long chair by the famous French architect Pierre-Louis Gerlier. The literal translation of Chaise Renversée is 'chair overturned', I love how simply the French put everything.
Since we are all cooped up in our homes, we are constantly finding ways to optimize space. Especially if you live in a city, you are likely to have everyday objects that are modular so that you have a functional space. Our current situation and the need to be flexible within a small space is exactly what inspired Gerlier to design the Chaise Renversée. It is the perfect blend of work from home and Netflix from home into one piece of modern furniture, it provides a stable table area to work and can then transform into the 'Chaise Lounge' when you want to relax.