Your weekly digest of news in the world of Design, Upholstery, Furniture and Interior Design, brought to you by Global Upholstery Solutions.
Global Upholstery Solutions and Panaz have long shared a strong relationship and have collaborated on various projects over the years. They were therefore delighted when Panaz Account Manager, the wonderful June George, visited their team to introduce ReMake, a new piece of design technology developed by Panaz.
I have written before (if not on these pages then in the first book) about how it is not the kitchen that is the heart of the home but the kitchen table. By which I mean that this table, which symbolises where a family comes together to eat, to work, to meet – perchance to row – and, at the very least,  least to talk of many things (but probably not, these days quite so much of cabbages and kings) is the beating heart of the home. It matters not what the table looks like but more that it exists. The kitchen table is where it all comes together and is perhaps, after a mattress and a sofa, the most important piece of furniture you will buy.
Meet WoOL Amsterdam, a Dutch independent label making high-end, sophisticated room dividers that absorb sound and feel so good to the touch. These room dividers are works of art and made from wool felt, a renewable material that fascinated Dutch designer Ingrid Heijne, the founder and art director at WoOL.
The C&TH pick of the 50 best interior designers…
This is the only A-Z you'll ever need, putting the best UK-based creatives at your fingertips, whether you want to commission bespoke cabinetry or an in-home cinema, restore a Roman palazzo or redesign an avant-garde apartment. By Emma Love
A modern take on the nineteenth-century club chair, the Eames Lounge Chair has become a classic.
The Eames lounge chair and its matching ottoman were design by the husband and wife team for the Herman Miller Furniture Company.
For most of their partnership, Charles and Ray Eames dedicated themselves to designing furniture that could be mass produced at affordable prices. They wanted to develop interior design and decor that was accessible to the average American, but didn't compromise on aesthetic for its price tag. The Eames Lounge Chair was designed as a luxury item, but one that could also be reproduced easily.
The act of making binds together all cultures and all peoples across all time. Making fire, making bread, making tools, making homes – making describes the simple universal acts that have allowed humans to live and thrive across millennia. The word 'make' holds a powerful place in our language; make believe, make space, make sense, make progress, make do, make friends, make love.
The Anti-Counterfeiting Group (ACG) has joined the Transnational Alliance to Combat Illicit Trade (TRACIT), in warning consumers about the risks and growing availability of fake, falsified and substandard medical and healthcare products and medicines. ACG, the UK's premier anti-counterfeiting trade association, representing over 3,000 international brands, reports a surge in ineffective, fraudulent products that threaten both public health and efforts to stem the COVID-19 pandemic.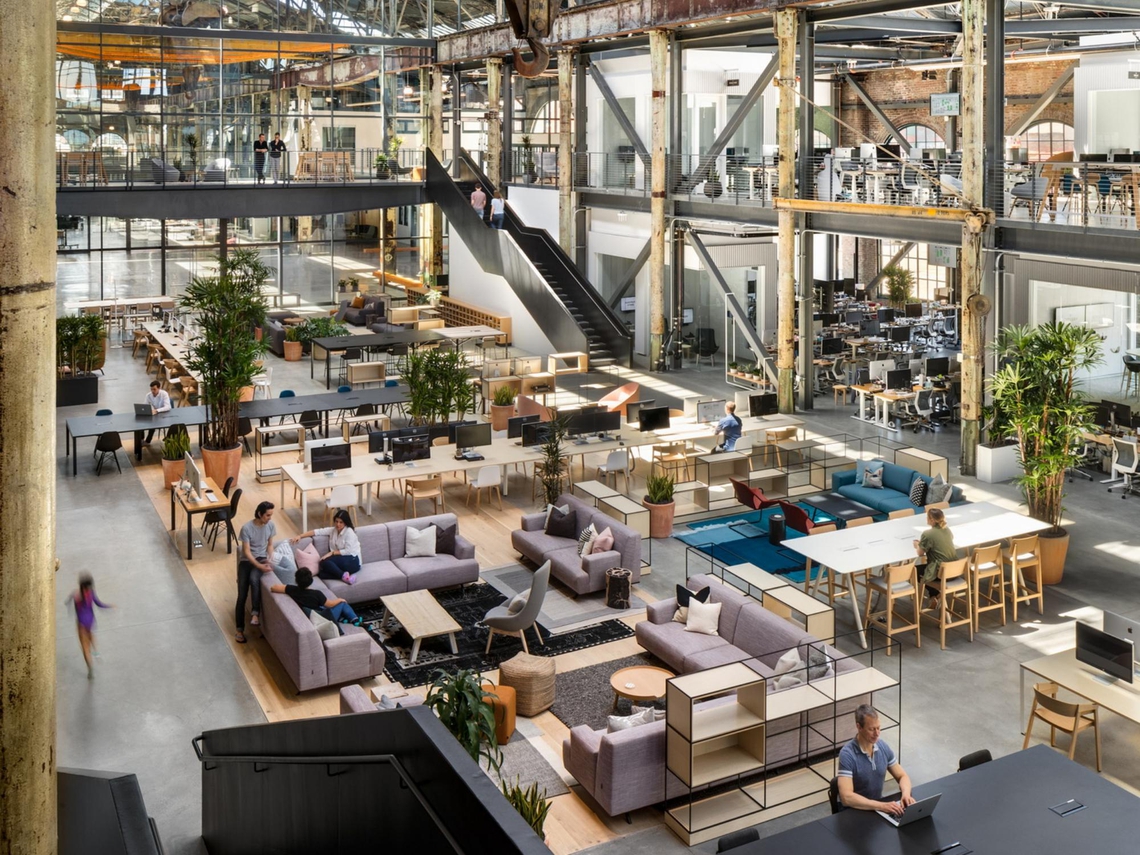 As a San Francisco-based startup that helps small businesses manage their payrolls, benefits and human resources, Gusto is always up to date with the latest trends in work, technology and design. Their gigantic new office in the former Union Iron Works machine shop at Pier 70, in the up-and-coming neighbourhood of Dogpatch, has been designed by architects and interior designers Gensler, with whom we're very happy to have an ongoing collaborative relationship – and as you can see, it's absolutely stunning.
In our digital era, the idea of "real" comes to the fore. People are tired of Instagram filters, idealised images, and e-books. In interior design we can track people's instinct to seek out the "real" by the growing popularity of highly tactile finishes, natural materials, patterns inspired by nature and the return of real books into our homes. There is something so special and real about the quietness suggested by a wall of books – and of course the smell of old books transports us to another world.
I've written about online interior design services before, a few years ago there were a few tech startups that tried to get into the online design market but seemed to have changed tactics. One of them started as an affordable service for homeowners but I see has now pivoted their service and targeting landlords, Airbnb and property developers.
Personally, I think that online design is only just starting, it's just that the current offerings don't really work for the audience. These services are currently very cheap – under £200 a room and in some cases, just £75 for a room design. While I do understand that there are some very talented interior designers working for these companies, but at these rates they don't have enough time to connect with a client, understand and interpret a brief and set about designing and sourcing.
Designers working with the James Dyson Foundation have devised a series of science and engineering tasks they say can help keep kids entertained during lockdown.
The initiative, which is made up of 44 Challenge Cards, aims to provide young people with ample stimulation as families adjust to spending more time at home because of the coronavirus pandemic and subsequent shut down of schools.