Your weekly digest of news in the world of Design, Upholstery, Furniture and Interior Design, brought to you by Global Upholstery Solutions.
Remember when Prince changed his name to a symbol and was then The Artist Formally Known As Prince – TAFKA Prince. Well we now have a new name for our digest, which will not be called The Digest Formally Known As The Thread, (TDFKA The Thread) except for in this post.
The original idea for this digest came from a similar post by Bleeding Green Nation – called The Linc. A sports digest specifically for fans of The Philadelphia Eagles. We liked the idea and so wnert about creating a similar idea for our industry. It isn't the first and won't be the last, but we liked the idea and thought others would too. But, what to call it?
During a visit to Northern Ireland, David Knowles encountered the Giant's Causeway, a volcanic landscape in which interlocking hexagonal columns of black basalt rise dramatically from the ocean. Inspired by this natural feature, David created GC18, a bespoke coffee table that fuses sculptural elements with functional design.
"Four hundred cast Jesmonite hexagons represent the causeway's 40,000 basalt columns, replicating their aesthetic qualities and majestic flowing forms," says David. "A regulated pattern with equal spacing emphasises the individual character of each hexagon, yet combines them into a single entity with defined multifaceted levels. Supported by a minimalist blackened steel frame, the outer hexagons overhang, adding depth and intrigue.
UK hotels to become shelters for homeless people during COVID-19 outbreak
Hotels will be transformed into emergency safe spaces, outlines a new national action plan to fight the Coronavirus COVID–19 pandemic…
In a new action plan drawn up by government outlines that hotels will be converted into temporary safe spaces after the government was accused of "sleepwalking" on homeless people's vulnerability to Covid-19, reports The Guardian.
The strategy to safeguard the homeless is expected to be announced imminently following the lead of California in allowing vacant hotels to be requisitioned into homes for rough sleepers and those vulnerable to the virus.
The next big thing in design is circular.
A RADICAL, RESTORATIVE, REGENERATIVE APPROACH TO BUSINESS
A new mind-set for business is emerging. It's worth around a trillion dollars, will drive innovation in tomorrow's companies, and reshape every part of our lives.
But making the shift isn't easy. That's why we created this guide: to help innovators create more elegant, effective, creative solutions for the circular economy. Solutions that are invaluable for people, give businesses a competitive advantage, and are regenerative for our world.
In a pledge to clean both the earth and the ocean, Oceanic is a fabric born of the SEAQUAL Initiative to achieve a waste free environment. Woven from plastic debris found floating in our seas and post-consumer plastic bottles, destined for landfill, it's one small drop in the mission to clean both the earth and its ocean. A recycled polyester with a purpose, Oceanic is a strikingly contemporary fabric with an intricate twill weave.
The Design Museum, Dutch Design Week, Design Indaba, Ventura Projects and The World Around are among cultural partners who will be contributing to Virtual Design Festival, which launches on 15 April.
Creative partners include designer Ron Arad, artist Lucy McRae, musicians Beatie Wolfe and Rosey Chan, and trend forecaster Li Edelkoort, who will be creating content for the festival.
Other partners include Lisbon's MAAT museum, Serpentine Galleries, What Design Can Do, London Festival of Architecture, Forward Festival, The Artling, Vienna Design Week, Stockholm Furniture & Light Fair and Stockholm Design Week, San Francisco Design Week, Sight Unseen, Pecha Kucha and architecture photography festival Zoomed In.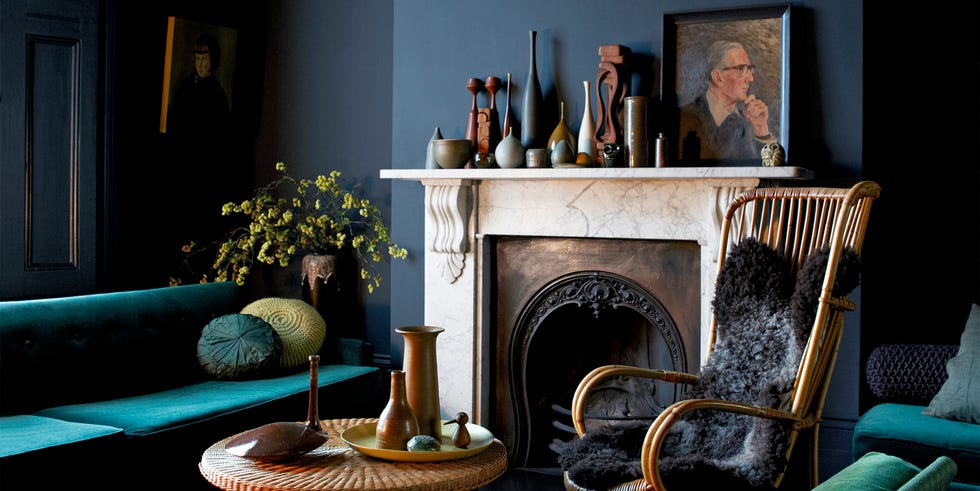 One of the easiest ways to update your home is by swiping on a fresh coat of paint. No matter which room you're in — the bedroom, kitchen, or bath — adding a new color to your walls or furniture is a cheap and commitment-free way to make an eye-catching change. And because paint is totally reversible, it's also one of the best ways to incorporate some of the latest interior design trends into your home every few years.
If you're ready to make a major change this year, look no further than the top paint colors of 2020, which run the gamut from bubbly blush to earthy clay. To find these paint ideas, we asked interior designers which colors they expected to see in abundance in the new year. Whether your style is modern or traditional, minimalist or extravagant, there's a 2020 paint color for you. And if you need even more low-cost ways to revamp your space, try one of these DIY home decor projects.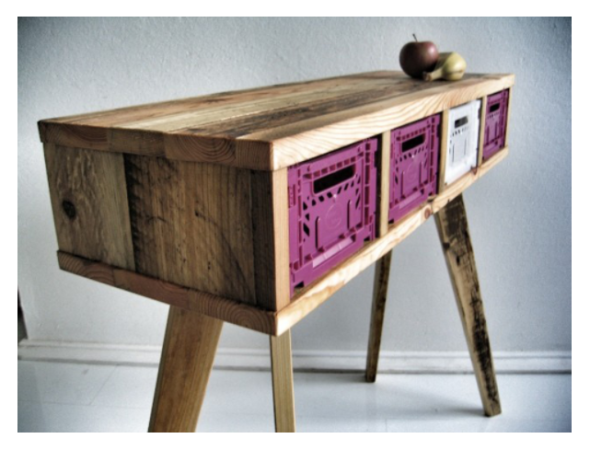 At one time, the idea of second-hand furniture was that it was great if you were into antiques or you couldn't afford something new.  But more recently, a number of factors have led to a growing trend in design – upcycling, recycling and the use of reclaimed furniture.  But what's the trend about and how can you find products for your home within it?
Upcycling versus recycling
At their heart, recycling and upcycling are very similar – the reuse of something either for the same or a different purpose.  Upcycling is often called 'creative reuse' because there's a greater emphasis on using something in new and interesting ways.  It also looks to fix up something that might be broken or damaged so that it can be useful again while still retaining the original character of the item – not trying to make it brand new and perfect once more.
These are strange and difficult times. People are feeling anxious, isolated, and frightened. Clever reached out to friends and familiar voices you know and love from previous Clever episodes to bring you messages of solidarity, hope, and coping strategies.
Talking about the issues of the modern workspace and how they influence product design and development at Boss.
Global Upholstery Solutions and Panaz have long shared a strong relationship and have collaborated on various projects over the years. We were therefore delighted when our Account Manager, the wonderful June George, visited us to introduce ReMake, a new piece of design technology developed by Panaz. This progression in technology is extremely exciting for designers, generating endless possibilities for us and resolving design dilemmas that may arise on projects and the exact reason why we created blackswan. Panaz describes ReMake as a 'turning point in bespoke fabric design. By putting the ability to recolour and rework any Panaz print design directly into your hands'
There is no reason why self-isolating should mean missing out on the many inspirations design can offer and how it can make a difference in our lives.
Brush up on your design history, virtually visit the studios of leading designers and join learning sessions for all ages.
'During this crisis we want to share with our audiences a time of experimentation, reflection and understanding and hopefully to find some solace in the optimism of design.'
Josephine Chanter, Director of Audiences