Your weekly digest of news in the world of Design, Upholstery, Furniture and Interior Design, brought to you by Global Upholstery Solutions.
2020 has been a difficult year for the world, with the pandemic taking over. With several gatherings and events being cancelled all around, Pride Month is seeing parades moving to a virtual setting than on the streets. Standing in solidarity with the LGBTQIA+ community, some of the top international brands have launched special collections depicting Pride colours. Not just that, through this, they are also raising money and making donations to organisations that work towards bettering the life of people from this community. If you are looking for some vibrant, fun and colourful picks, check out these brand offerings.
On my first day at SparkPost just over a year ago, my boss told me the team wanted to print a Pride t-shirt for employees and asked if I could design something. To be honest, I didn't really expect to do any work on my first day, but I jumped at the opportunity.
It was the eve of the most colorful month of the year and corporations were already washing their logos with a rainbow mask in support of LGBTQ+ rights. Erica, the Social Media Queen, was planning a well-rounded internal celebration and I wanted to ensure the design was more than simply a rainbow behind our logo.
June is Pride month and we're seeking designs celebrating LGBTQ rights all month long! Proceeds will support Courage Campaign. Submit your design during the month of June to be featured!
Creative Brief
June is LGBT Pride Month and events will be held across the country to celebrate hard-won victories, shine a light on current fights, and to commemorate the Stonewall riots. With marriage equality now the law of the land there is a lot to celebrate, but there are also attacks on the LGBT community everyday that require persistent vigilance.
For this month's challenge we're seeking Pride posters & t-shirts that celebrate LGBT rights and victories. Proceeds will support Courage Campaign, an online community powered by more than one million members, instrumental in the fight for marriage equality.
Celebrate LGBT Pride Month by incorporating rainbow accents with a universal appeal. If you're looking for pieces to perk up a dull room, then rainbow is the way to go. Whether your aesthetic is whimsical or slightly more sophisticated, we have just the thing!
A home full of colour seems to have a stronger heartbeat, inspiring creativity and conversation. Colourfulness is perhaps symbolic of embracing uniqueness, allowing for differences to speak, making room for personality.
For those of you that are neutral lovers, you surely need a little colour. Here are some simple ways to incorporate more colour into your homes.
Africa by Design is a platform that promotes designers from sub-Saharan Africa. Founder Chrissa Amuah spoke to Dezeen about the programme in a live interview earlier this month and here presents a selection of products from the stable.
Amuah, who also runs London-based studio AMWA Designs, established Africa by Design to give the design talent in the region "the respect that it is due".
"What leads me naturally to the design of my heritage is that there's soul in it, there's life and it goes beyond surface level," she said. "I was doing research that I was coming across so many other incredible African designers that just didn't have the platform to showcase their work in a way that I've benefited from."
"That's where the idea of Africa by design was born: this idea of creating a platform that celebrates the best of African design talent and showcases it to the world in a way that hasn't been given the respect that it's due."
It may not be an infectious disease, but loneliness is an epidemic that has significant consequences for health and disproportionately affects older people. Eugene Marchese, founder and CEO of Guild Living, believes that residential designs appropriate for later life could be the remedy.
In her timely book A Biography of Loneliness, published last year, the cultural historian Fay Bound Alberti traced the origins of a condition which for many is now an unavoidable part of daily life.
Loneliness, Alberti believes, is now woven into the fabric of our society. Such is its ubiquity that prior to the COVID-19 outbreak, some commentators were describing loneliness as a national, or indeed global, epidemic.
Just a few months into a new year, a new decade, and a different kind of epidemic arrived. Now, almost all of us have recent experience of what it is like to feel shut off from society.
The seat of power beckons with these popular pieces from designers around the globe
In the most iconic scene of The Devil Wears Prada, Andy (Anne Hathaway) nonchalantly dismisses two nearly identical blue belts in a room full of fashion forward elites. Andy's icy, terrifying boss Miranda (Meryl Streep) retorts with a diatribe so full of vitriol that it effectively knocks Andy down a peg. It also illuminates Andy's own naive contributions to the very stylistic machinery she so blithely critiques: Miranda traces the origins of Andy's "lumpy blue sweater" all the way back to the explosion of the color cerulean in Oscar de la Renta and Yves Saint Laurent's early 2000s runway shows, before filtering down to department stores and eventually discount retailers where Andy "no doubt, fished it out of some clearance bin."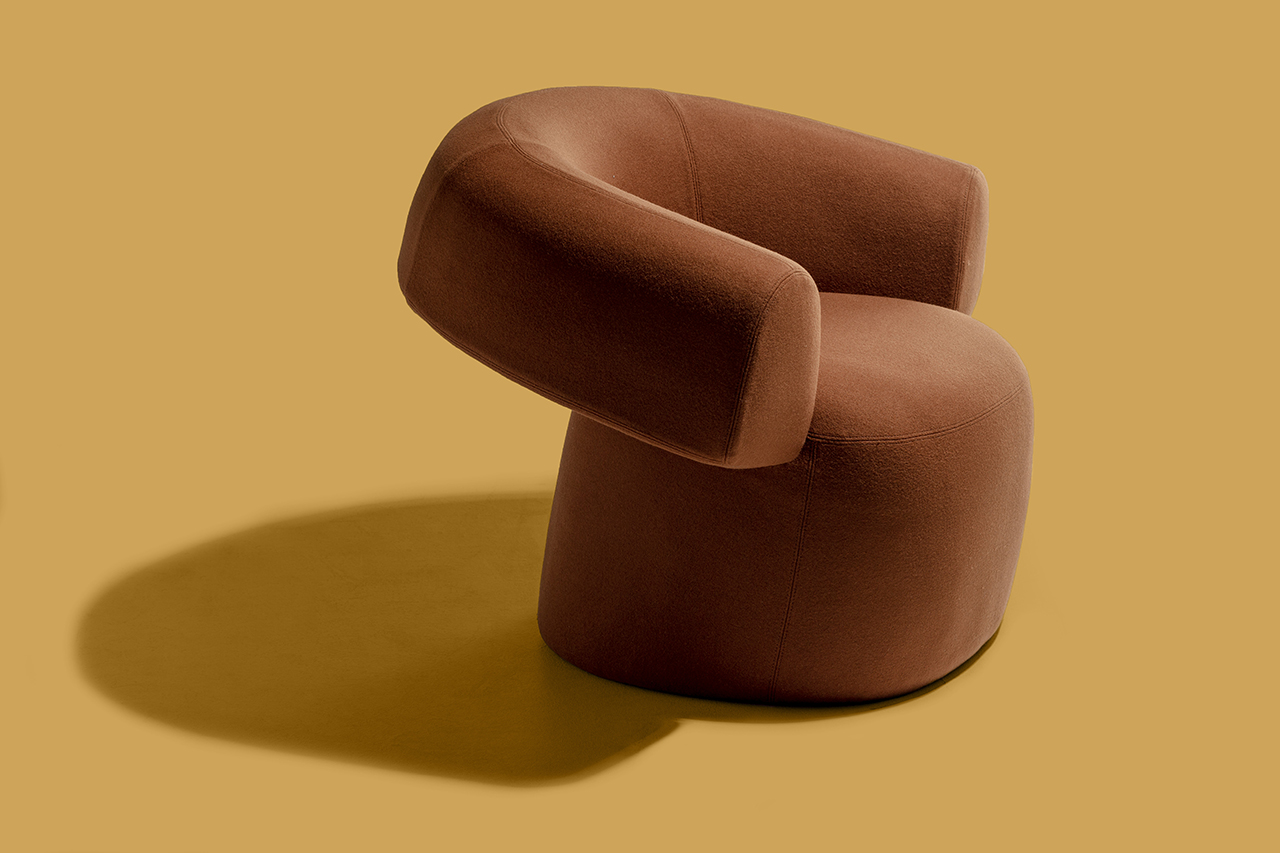 Moroso's RUFF lounge chair relies on binary geometry to create a sculptural dialogue between seat and backrest. Spanish designer Patricia Urquiola created RUFF so that both armrests and back are one piece, wrapping around the seated individual like a hug. They get to feel the comfort, while viewers get both curvy and straight architectural lines to admire.
Urquiola found inspiration for RUFF in the art of Eduardo Chillida, the renowned sculptor who lived in San Sebastián. "I can operate in many different fields, but the affinity with art, and the thing that all different forms of art have in common, is that they are forced to offer two components that can't both be missing at the same time: poetry – you have to have poetry – and construction. Otherwise, you don't get art," wrote Chillida.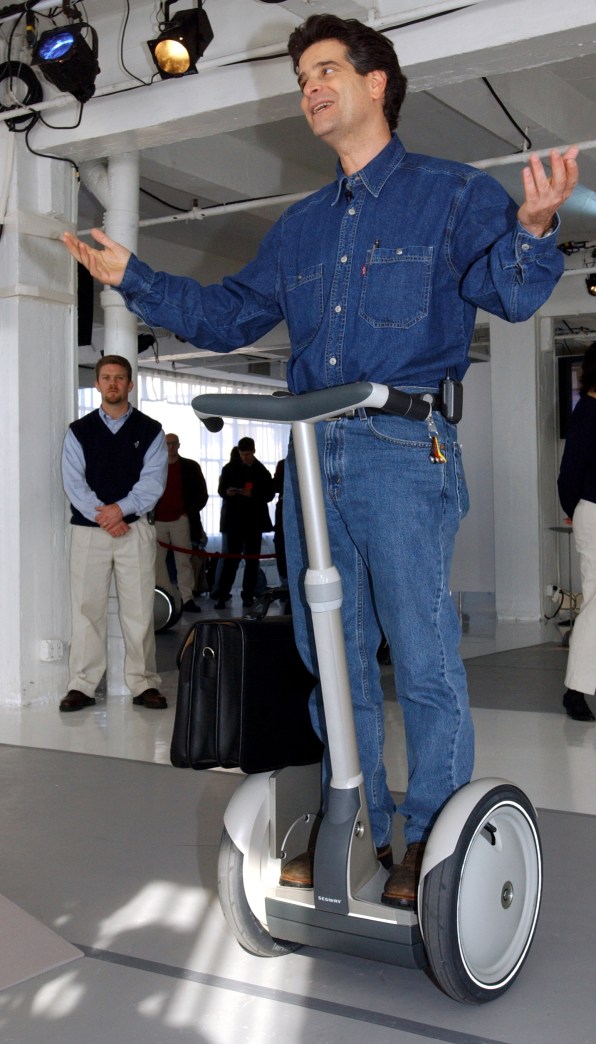 Steve Jobs said it would be bigger than the PC. Some dubbed it the most hyped product since the Apple Macintosh. An era of secrecy bubbled up in the year 2000 about an invention that would change the world as people knew it. People speculated it was a hydrogen-powered hovercraft, or a device that would break the rules of gravity itself.
I know that is a big statement to make, but bear with me. Is it ethical as a business with an environmental or sustainability policy to buy furniture that they know is going to be thrown into landfill in a very short space of time? Also, is it ethical to waste money and other resources on something that is 'disposable' but shouldn't be?
Before the chaos of the last few months, my team and I were working on a product that would break this cycle, but it wasn't easy. One of the problems with commercial furniture is that tastes and styles change quickly – as few as a couple of years before a bar or restaurant gets a refresh. What is hip and "on-fleek" today, is old and outdated tomorrow. That's assuming the furniture isn't already well past it's use-by date and needs replacing anyway because of it's 'economical' construction.
If you buy an old painting at a garage sale for $1,000 and then sell it for $25,000, was the change in value due to a change in the magic involved in the creation of the painting, or is it because the market now recognizes the painting for what it is (and was all along)?
When Alta Vista refused to pay a million dollars to buy Google, was the problem in the value of what Google had, or in Alta Vista's recognition of that value?
There's often a significant lag between the creation of something useful and when the market recognizes it.
That's an opportunity for speculators and investors, who can buy before the recognition happens.
And it's an opportunity or a trap for creators, who might get disheartened about the lack of applause and upside immediately after they've created something.