Your weekly digest of news in the world of Design, Upholstery, Furniture and Interior Design, brought to you by Global Upholstery Solutions.
Circular economy champion Ellen MacArthur has called on designers to help transform the global economy along sustainable lines.
The British former round-the-world sailor and founder of circular-economy charity Ellen MacArthur Foundation said she wanted architects and designers to join her fight to eradicate industrial waste and pollution.
"The design fraternity is absolutely a target for us, because designers build the world," MacArthur told Dezeen. "So they're an absolutely vital fraternity in designing something that fits within the [circular] system."
Design Insider announced earlier this year that we would dedicate a selection of articles predominantly focusing on the area of Sustainability. Within this new series of article's, Design Insider will be following The BCFA's members-only event – an event which brings sustainability leaders together, to discuss ways in which we can all help combat the environmental issues occurring.  With this, we will provide exciting Q&A's with industry experts in sustainability that have spoken at the BCFA event(s).
For our first Q&A, we sat down with Lee Ness, the General Manager of Global Upholstery Solutions and a leader for Sustainability to find out more about his journey…
I wanted, this week, to look at some deeply colour saturated rooms. While I may not use lots of different shades in one room – tending to variations of around three with an occasional fourth thrown in – that's not to say that I don't love deeply colour soaked rooms. And here are some that I found this week.
10 Best Furniture Stores Online In the UK – Furniture in Fashion
The trend of online shopping has enhanced to a great extent in the UK. People search for online stores to buy their desired items. Specifically, online furniture stores have impacted the buying decisions of the people. Now, they can explore different online stores to purchase furniture and décor items.
Are you looking to buy furniture online in the UK? To ease your decision, we have come up with a list of 10 best furniture stores online in the UK.
The editorial series continues with part three, as editor Hamish Kilburn mentally checks in to some of the best hotels that are self-isolating in style…
The weeks are starting to feel like years. As the number of cases of COVID–19 increases day-by-day, so too do our social restrictions. From our new-found goldfish bowl perspective on the world, travel is beginning to feel like a distant memory.
2019 marked the 100th anniversary of the Bauhaus, the early 20th century art and design movement founded by architect Walter Gropius in Weimar, Germany. One of the most influential members of the time was Hungarian-born artist László Moholy-Nagy, who eventually landed in Chicago and founded mid-century design school, The New Bauhaus. The innovative artist and educator maintained his signature optimism through two World Wars, the Great Depression, and Nazi persecution, always relying on his creativity to get through.
As part of our series of design in 2020, Ruth Wassermann, design director at Made.com looks at what will happen in furniture design in the next 12 months.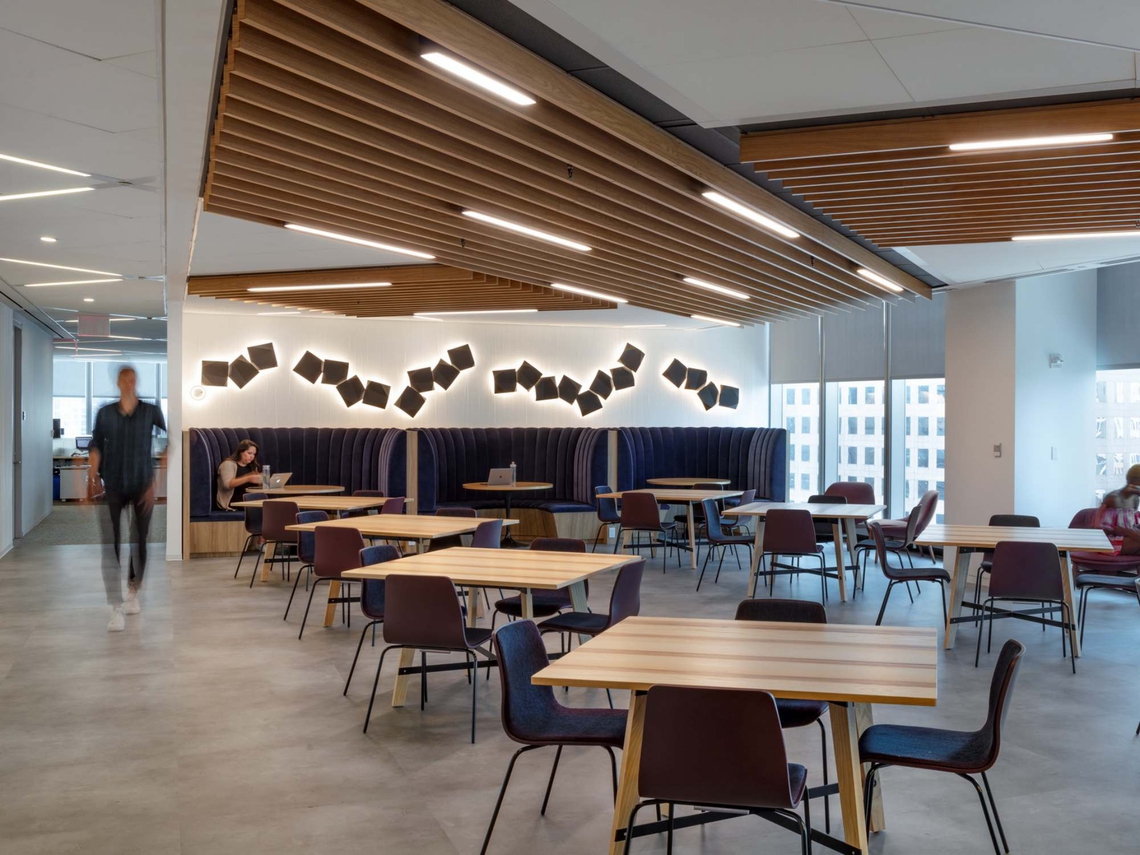 This year we're taking a holistic view again. All of our trends are interconnected. They all affect one another, and can all be combined into a great workplace. Here are our Top 8 Workplace Trends for 2020.
One of the recurring themes at hospitality shows and conferences is what the Hotel of the Future will be like. On occasion actual mock-up guest rooms have been fabricated to demonstrate the kinds of environments we can expect to see in years to come.
These events and exercises are always fascinating and thought provoking but do tend to generate as many questions as they give answers. I suspect this is because no one can really predict with certainty what is likely to happen.
Chieftain Fabrics and Global Upholstery Solutions Ltd have a long-standing fabric supply relationship; one of which we're extremely proud.
Chieftain supply many of the fabrics used by our group partner Stannah Stairlifts, the world leading stairlift manufacturer, and so we use hundred's of metres of Chieftain fabrics every week. Most of this is from their extensive Just Colour range. Stannah, in partnership with Design Agency blackswan has also just launched a premium range of upholsteries which includes the Chieftain Ravel and Lionella ranges.
When Stannah Stairlifts needed to improve their customer choice through a new range of premium upholsteries, they turned to blackswan to define their upholstery selection.
Modernism Week's signature February festival in Palm Springs, California has now wrapped and what a plethora of architectural and design riches it presented! We were treated to blue skies and gleaming sunshine, and every view framed by palm trees and imposing mountains.
Here are our highlights and where you can listen to Film and Furniture founder Paula Benson's Modernism Week talk.